Cromwell, Connecticut — This year's edition of the Travelers Championship Tournament is about to begin. On Monday, TPC River Highlands held the opening ceremony of this golf tournament. Governor Ned Lamont had the honor to be there and give a speech which officially started off the tournament. Lamont said that a lot of Connecticut people would surely turn up, as the competition represented a large part of the Eastern State.
Organizers expect spectators to turn up in thousands, as this year's tournament is especially competitive. The competition is split into four rounds and will last from Thursday until Sunday. Connecticut has attracted the creme of the professional golfing world, as, among other participants, fans will be able to watch the likes of Brooks Koepka, Phil Mickelson, and Jordan Spieth. Bubba Watson will aim to repeat his last year's success when he was the champion.
Lamont added that the field looked impeccable and that it was obvious how much effort the organizers put into making the tournament well-managed. In fact, Nathan Grube, the tournament director, claimed that this year's field was one of the strongest in the entire championship history. He went on to say that the major attraction would be the players. Koepka is ranked number one in the world currently, while Bubba Watson will play to tie the record of a four-time winner. No wonder why the fans of golf are so excited.
Weather Problems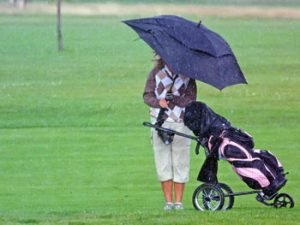 The only thing that can ruin the fun would be the weather. Organizers are keeping a close eye on the weather forecast, conceding that it could have a negative impact. Grube claimed that they prepared contingency plans. However, they rely on fans being understanding and flexible with their time.
According to Grube, the great thing about the tournament is that it's an all-day event. If it's raining in the morning, players will go on the court later that day, and, in the same fashion, afternoon weather can make it so that they play in the morning hours.
Course Changes
They've also reshaped the field — organizers have trimmed fairways and worked in detail on the greens, while the course itself is brought nearly to perfection. They want fans to see the new clubhouse, as well as several improvements they've added to the course for fans.
Grube stated that there were people who had been coming to watch the tournament for the last 20 years. He claims they wouldn't be able to recognize some sections.
The tournament takes off on Tuesday. The busy week continues the day later when the Celebrity Pro-Am takes place. The Championship begins on Thursday morning.